Back to Events
From Barriers to Breakthroughs: Transforming the Workplace
Thursday, August 24, 2023
Event Details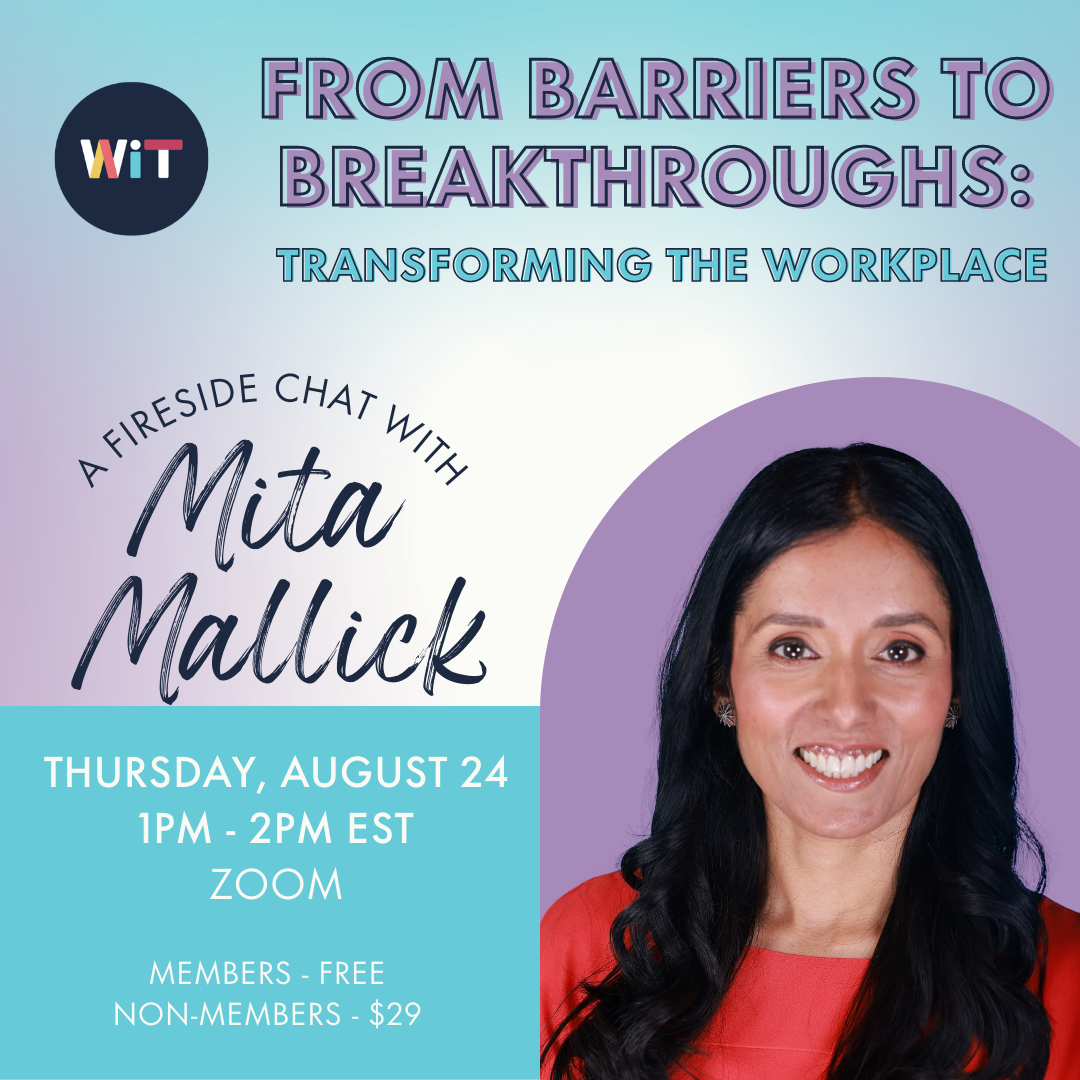 DATE: Thursday, August 24, 2023
TIME: 1:00 - 2:00 PM EST
COST: MEMBERS: This Webinar is free for WIT members. | NON-MEMBERS: The non-member fee for this Webinar is $29.
Join us for an inspiring and empowering fireside chat with Mita Mallick, Chief Diversity Officer and renowned advocate for workplace inclusion. Learn about her personal journey, the challenges she faced while shattering barriers in her own career, and get practical strategies to create diverse, innovative, and inclusive workplaces.
What we'll discuss:
Mita's personal journey and lessons learned
The power of diversity and inclusion for success
Ageism in the workplace
Motherhood Penalty and Fatherhood Premium
Sponsorship vs. Mentorship
Practical strategies to foster an inclusive workforce
The first 50 registrants will receive Mita's new book,
Reimagine Inclusion: Debunking 13 Myths To Transform Your Workplace
, releasing in October 2023.
Let's break barriers together!
#BreakingBarriers #TransformingWorkplaces #DiversityAndInclusion #MitaMallick #BookRelease