Back to Events
HolyPoly: Creating Recycled Plastics and Take-Back Programs That Work
Wednesday, April 19, 2023
10:00 AM - 10:30 AM (EDT)
Event Details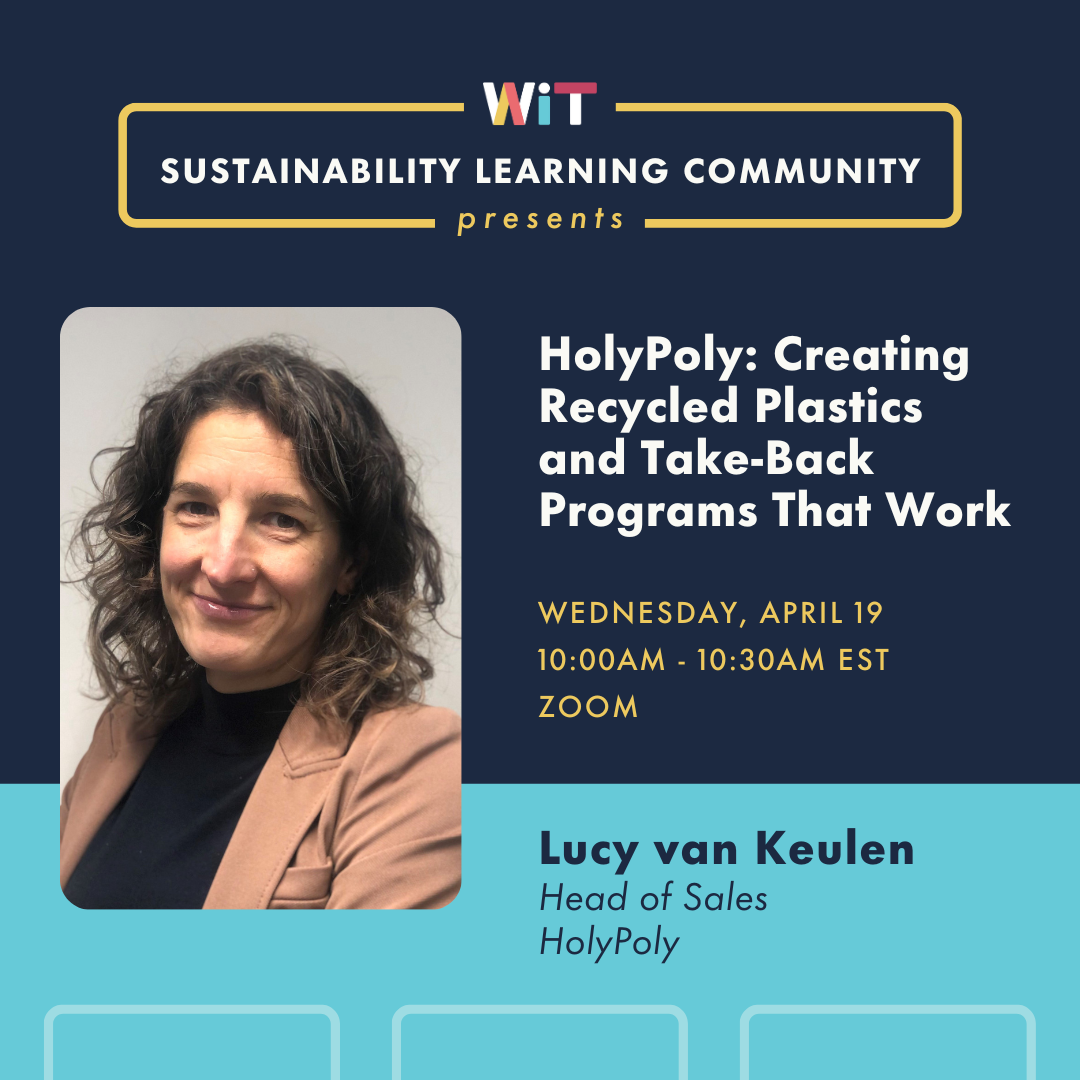 About HolyPoly
HolyPoly is not an aloof consultancy firm; we are a team of experienced professionals from various fields. This means there is a great deal of practical expertise from plastics recycling behind every HolyPoly concept. Our team uses this basis to tackle tasks and progress methodically both on the computer and in production. Good advice is always included.utions supporting improved sustainability and customer experience. My background is in packaging, with a history of working with global brands in the consumer goods industry, focusing on packaging design, testing, and implementation.
Brought to WiT by the Sustainability Learning Community, join HolyPoly's Head of Sales, Lucy van Keulen, for a 30-minute introduction to the work HolyPoly is doing with recycled plastics and recycling programs. Gain an understanding of what it means to develop circular products and integrate recycled plastics into high-end applications, and learn how HolyPoly has helped establish recycling programs for their clients.
DATE: Wednesday, April 19, 2023
TIME: 10:00 - 10:30 AM EST
Location: Zoom
COST: This Webinar is free for WIT members and non-members.