Back to Events
Toronto Chapter: Barbie Movie Night
Tuesday, July 25, 2023
Event Details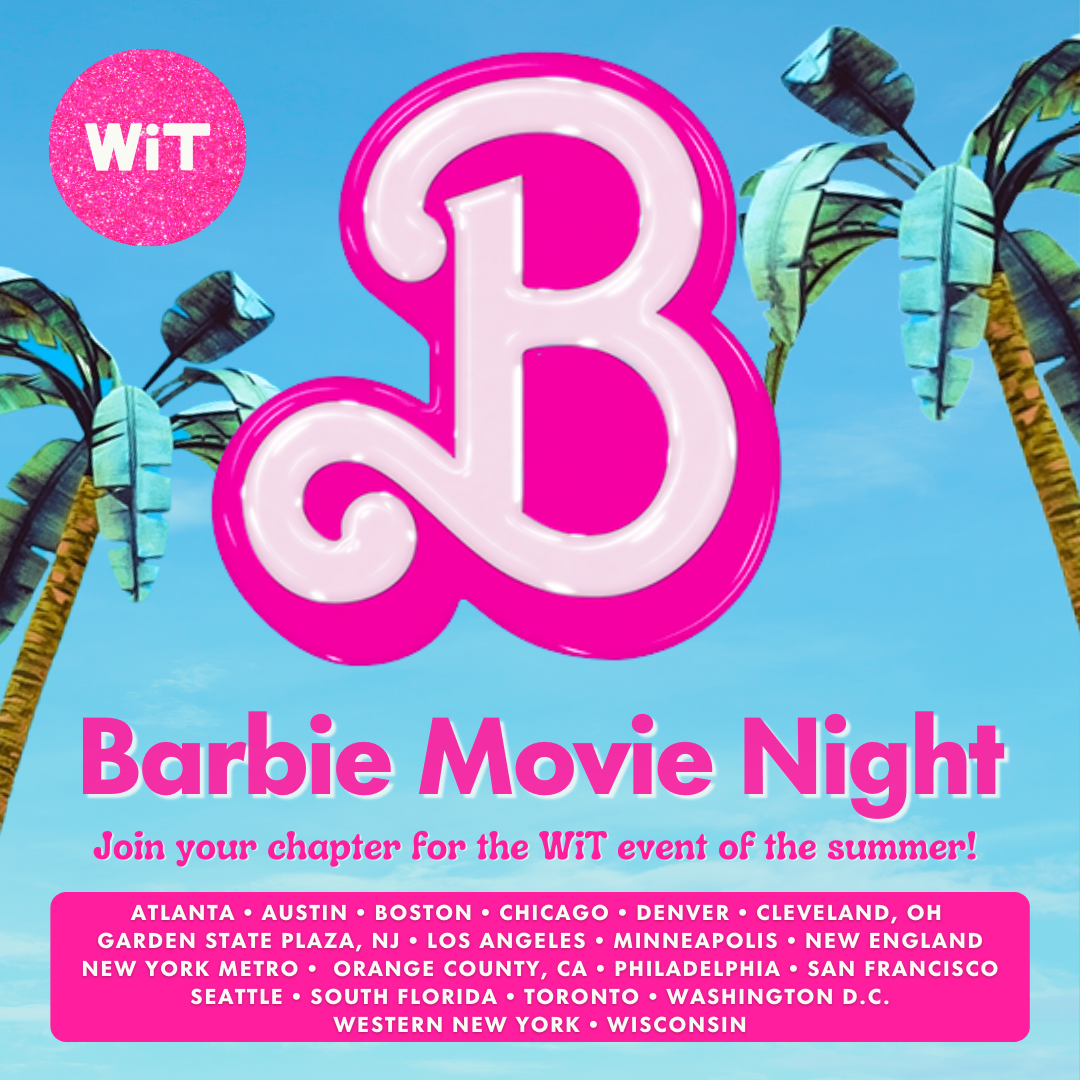 Hi, Barbie! Hi, Ken!
Join your local WiT Chapter for a spectacular WiT-wide movie night event! Be part of an unforgettable evening as we come together to enjoy the highly anticipated blockbuster film, "Barbie" the week it hits theaters! Don't miss out on the movie event of the year: register now to secure your tickets for an incredible journey into Barbie's fantastic, plastic world.
Tickets. Will be purchased by WiT in advance. Seats are limited, so sign up today!

Ticket price. Includes your movie ticket + a convenience fee that we're charged by Fandango.

Food/Drinks. This is pay-your-own way and not included in the ticket price.

Getting your ticket. Your ticket will be held by the Chapter Chair (or appointed WiT representative) on-site. You will hear from them in advance of the movie night, but be sure to arrive early to meet your group and get your ticket.

No refunds. If you're unable to attend, you can give/sell your ticket to another person.
Show your Barbie spirit by dressing in your favorite Barbiecore attire!
Always remember: you're everything and he's just Ken.
DATE: Tuesday, July 25, 2023
TIME: 6:40 pm EST
PLACE: Scotiabank Theatre Toronto, 259 Richmond Street West, Toronto, ON, M5V 3M6
COST: $11 CAD/$8 USD *must pay in USD*