Back to Events
Wastebuster: Toys as a Force For Good
Wednesday, April 26, 2023
10:00 AM - 10:30 AM (EDT)
Event Details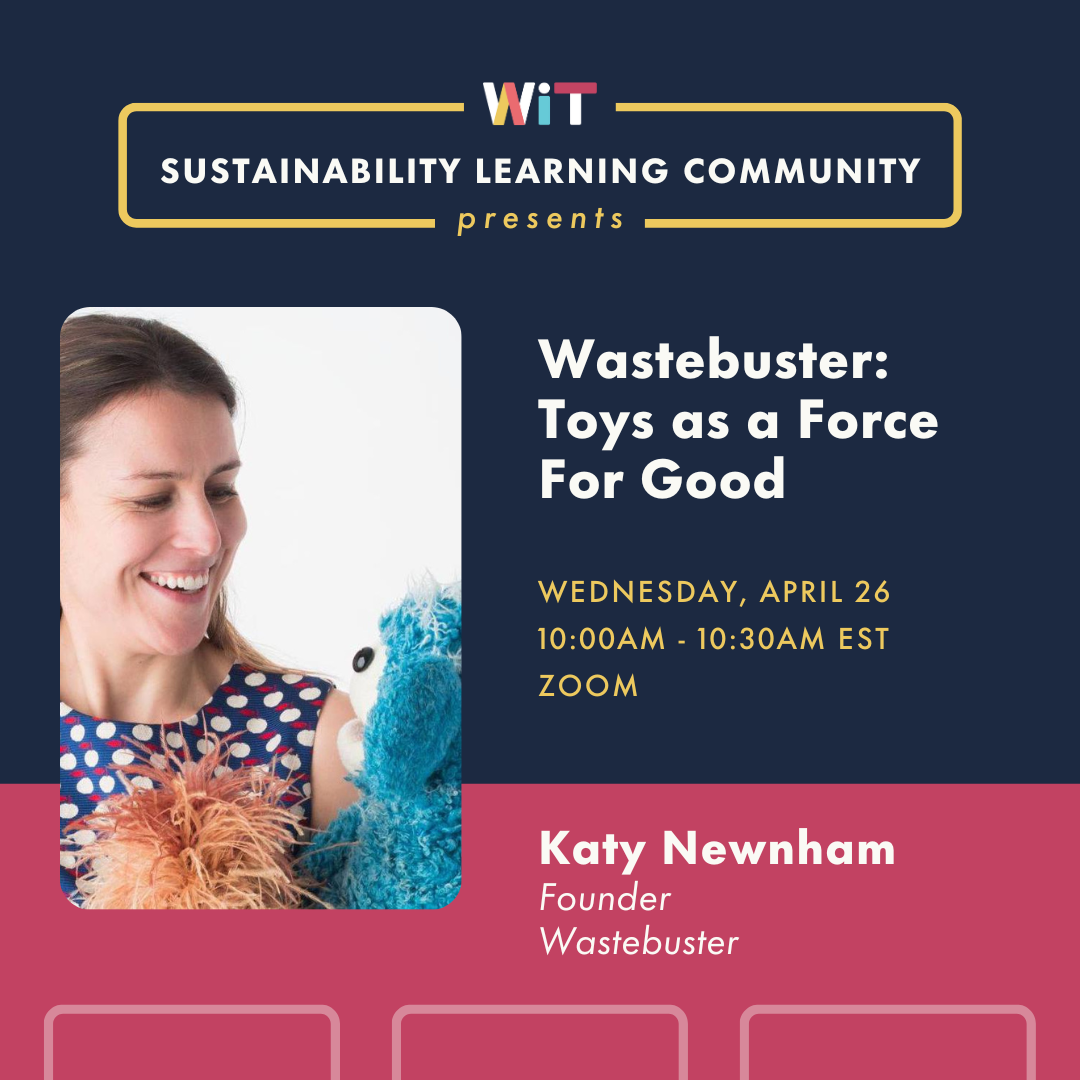 Katy Newnham
Having witnessed the impact of plastic pollution and coral bleaching on the Coral Seas as an underwater photographer, Katy moved into conservation and education.
Katy founded Wastebuster in 2006 as a not-for-profit environmental education company to educate, inspire and empower children with the tools and mindset they need to work towards a more sustainable future.
Working with over 24,000 schools in 94 countries, Wastebusters has become one of the largest, free online environmental education programmes in the world. Campaigns on its multi-award winning platform 'The Pod' reach over 5 million children and their families.

Wastebuster work with industry, governments, NGOs, and academics globally to share intelligence, resources, and finance to develop circular economy programmes and campaigns designed to unlock considerable social, economic, and environmental benefits for the societies in which they operate.

Working with Products of Change Wastebuster has created Recycle to Read to promote toy reuse and develop a new recycling infrastructure for plastic toys, whilst supporting children's literacy.

Recycle to Read aims to bring the toy industry together to find an economical and efficient solution to a complex issue, through multi-stakeholder collaboration including industry, government, academics, and consumers.
Read more: https://unric.org/en/wastebuster-inspiring-waste-action-through-education/
In this talk, Katy Newnham, Founder of Wastebuster explains why she believes finding a circular economy solution for toys – both in terms of design and responsible end of life solutions, is one of the greatest challenges, but perhaps one of the greatest opportunities, to bring consumers on the journey, to turn the dial on 'what good looks like' and to inspire a generation to become responsible, pro-active global citizens. Katy will be introducing the Recycle to Read toy take back and how she believes creating an efficient, economical recycling infrastructure for toys is possible, but only if industry unite to share intelligence, resources, and finances to create a sustainable solution together.
DATE: Tuesday, April 26, 2023
TIME: 10:00 - 10:30 PM EST
COST: This Webinar is free for WIT members and non-members.