Back to Events
WiT Casual Fridays
Friday, June 9, 2023
Event Details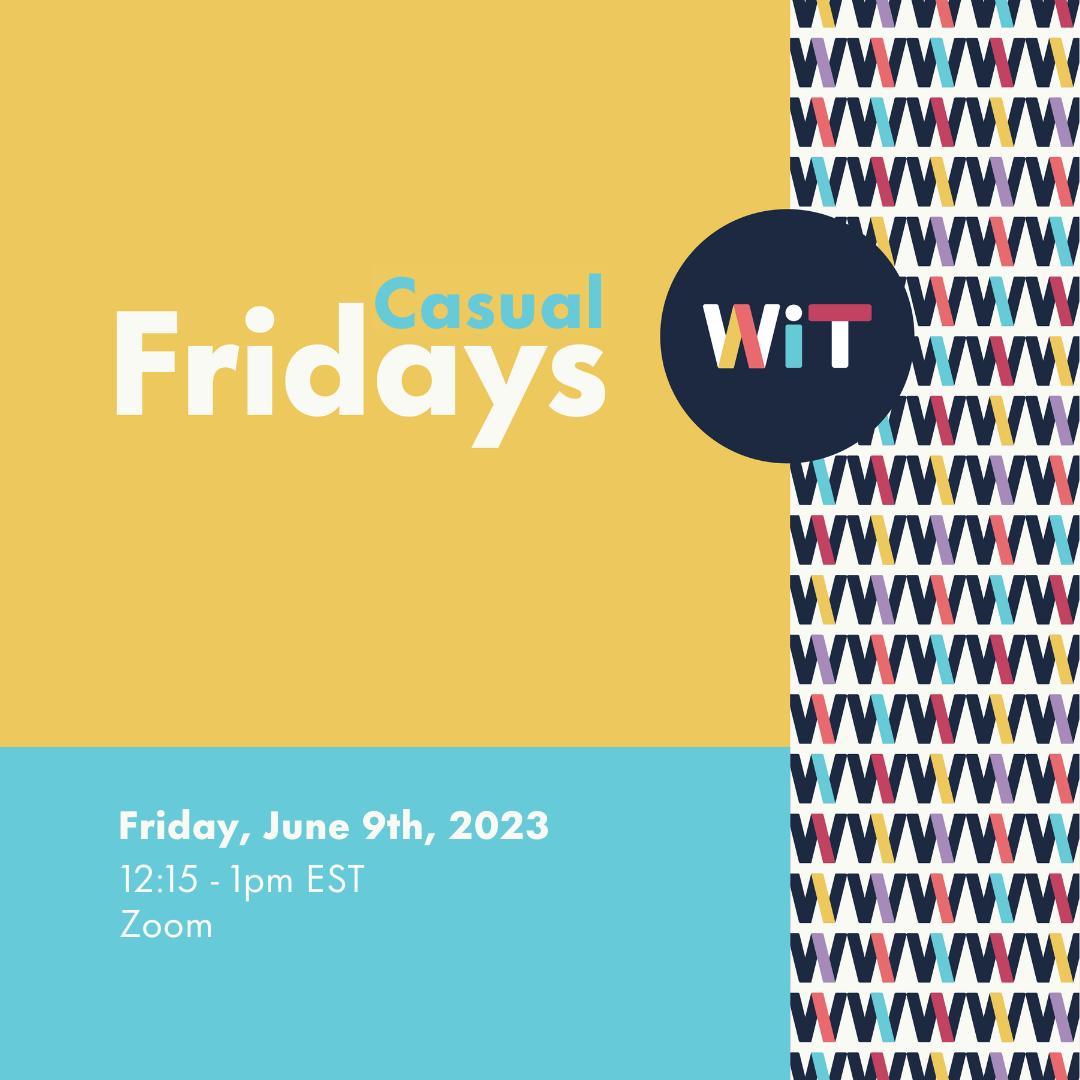 Are you wanting more opportunities to meet one another, connect with peers in your industry and share meaningful experiences, but you don't always have the space on your calendar to commit to a formal event? That's where WiT's Casual Fridays come in!
What we'll do:
Meet on Zoom the second Friday of each month

45 minutes long - join us at 12:15p EST

No pressure, no prep, no perfect makeup needed - come as you are!
When you join the call, we'll start with breakout rooms to network in small groups, then connect as a group around a guiding question or prompt where you can weigh in and/or listen in to the experiences and knowledge of those who join that day!
We encourage you to make space to engage in the conversation and give it the full 45-minutes. Don't feel like being on-camera? We'll ask you to be sure to un-mute and share in the discussion so we can be all-in, together.

DATE: Friday, June 9, 2023
TIME: 12:15 PM - 1:00 PM EST
PLACE: Virtual / Zoom
COST: Open to All: WiT Members - Free, Non-Members - $15