Back to Events
WiT Webinar: Taming Your Saboteurs
Tuesday, February 21, 2023
Event Details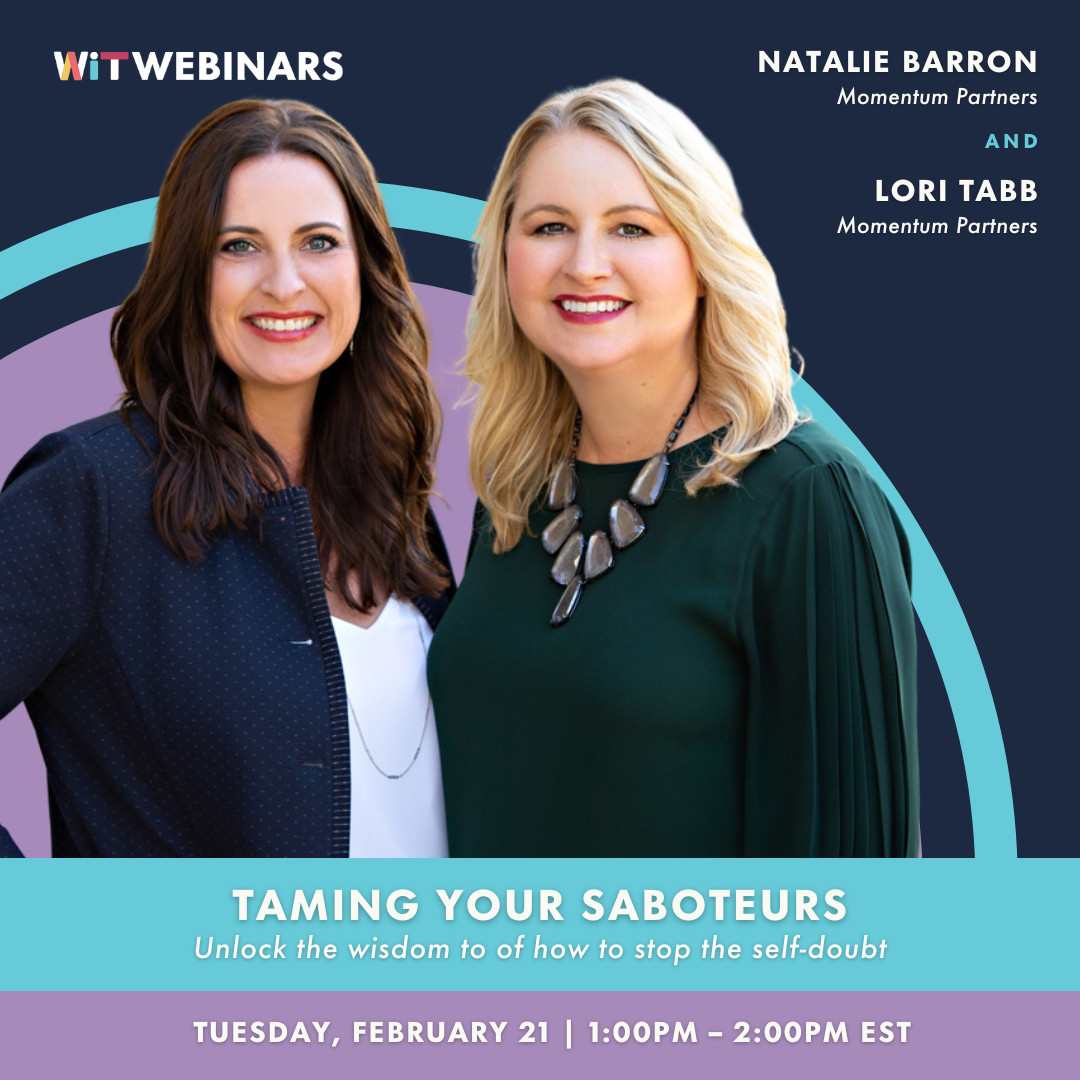 NATALIE BARRON, MBA, PCC
Co-Founder Momentum Partners
For 27 years, Natalie excelled as a leader at Mars/Wrigley, with roles in sales management, marketing, and category insights. Creating a successful leadership coaching program for aspiring leaders in the company kindled her passion for developing inspiring leaders.

Natalie's focus areas include executive presence, leading collaborative teams, professional networking and helping leaders make an impact through effective communication.
LORI TABB, MBA, PCC
Co-Founder Momentum Partners
For over 20 years, Lori led impactful marketing for some of the world's most renowned corporations and entertainment companies, including CAA, J. Walter Thompson, Cirque du Soleil, Mattel, Southwest Airlines, Coca-Cola, Starwood Hotels, and General Motors.
Everyone has Saboteurs — those negative voices in our heads that tell us we're not good enough or that we're going to fail. Sound familiar? The good news is that you also have a powerful antidote ready to be cultivated: the inner Sage. This voice talks back to the inner critic that's blocking you from stepping into your full purpose. In this workshop, you'll learn a powerful
framework that allows you to:

● Identify your inner Saboteurs
● Understand how those negative inner voices hold you back
● Unlock the wisdom of how to stop the self-doubt
DATE: Tuesday, February 21, 2023
TIME: 1:00 - 2:00 PM EST
COST: MEMBERS: This Webinar is free for WIT members. | NON-MEMBERS: The non-member fee for this Webinar is $29.