Back to Events
Tinkering like a Lawyer: A Summary of Key Issues in Contracts
Tuesday, April 18, 2023
Event Details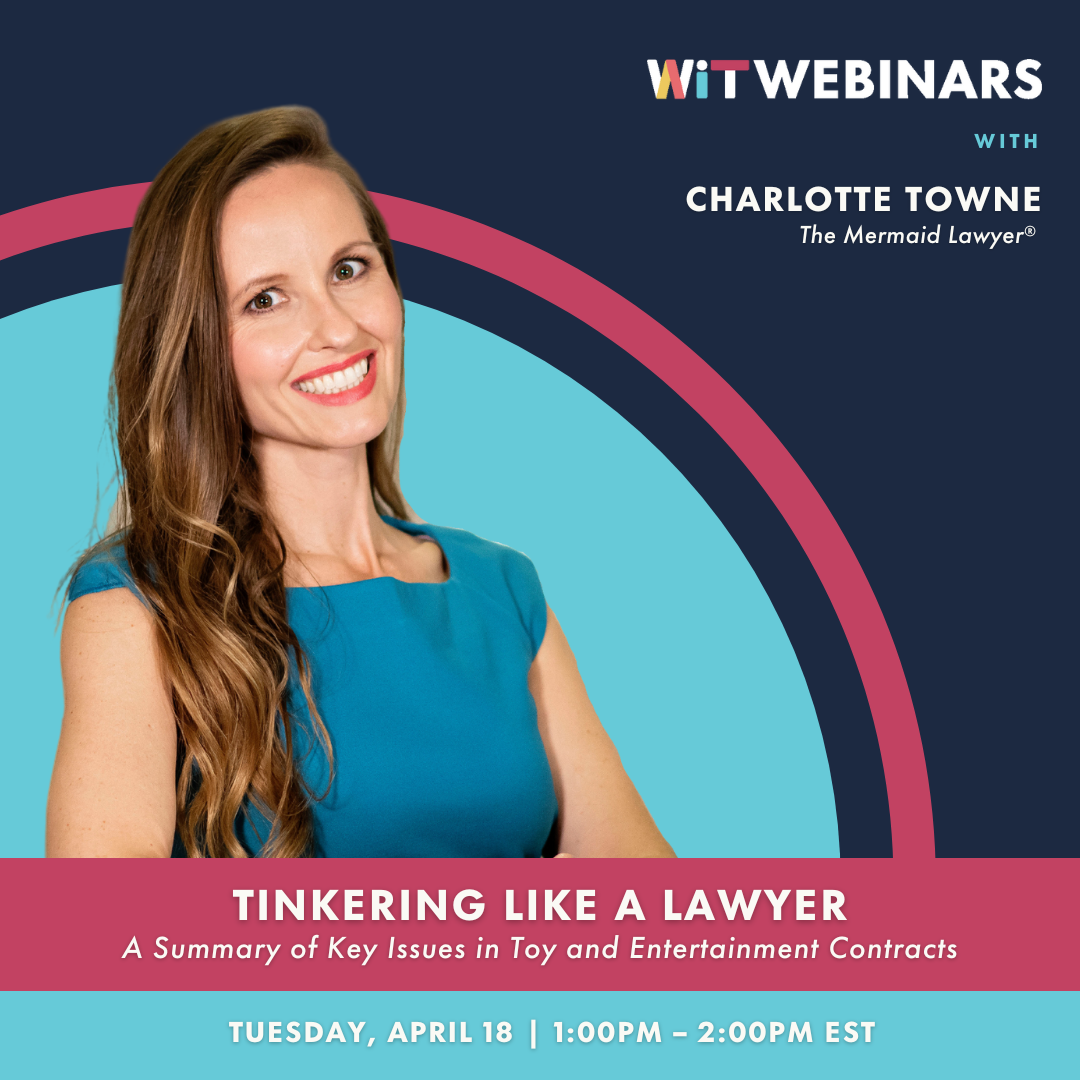 Charlotte Towne
The founder of Charlotte Towne Law (aka Mermaid Lawyer®️) has been practicing entertainment law since 2009. Charlotte Towne represents a broad range of creators, innovators, and businesses with their trademark, copyright, and contract needs. She is also a patented toy inventor and professional mermaid, performing at corporate events. Charlotte protects her clients' valuable IP treasures through trademark searches, trademark filings, copyright filings, and contracts.
Entertainment and IP Attorney, Charlotte Towne, aka The Mermaid Lawyer®️ will guide webinar participants through some of the most crucial and often overlooked clauses in toy and entertainment contracts. Charlotte will explain legal language, discuss potential legal scenarios, and how certain contract language (or lack thereof) can take the magic out of toys and entertainment. The information contained in this webinar can help you avoid unnecessary stress, legal consequences, and expense.
DATE: Tuesday, April 18, 2023
TIME: 1:00 - 2:00 PM EST
COST:
MEMBERS: This Webinar is free for WIT members.
NON-MEMBERS: The non-member fee for this Webinar is $29.