Back to Events
WiT Workshop: Empower Your Leadership with AI: The Competitive Edge
Tuesday, September 19, 2023
Event Details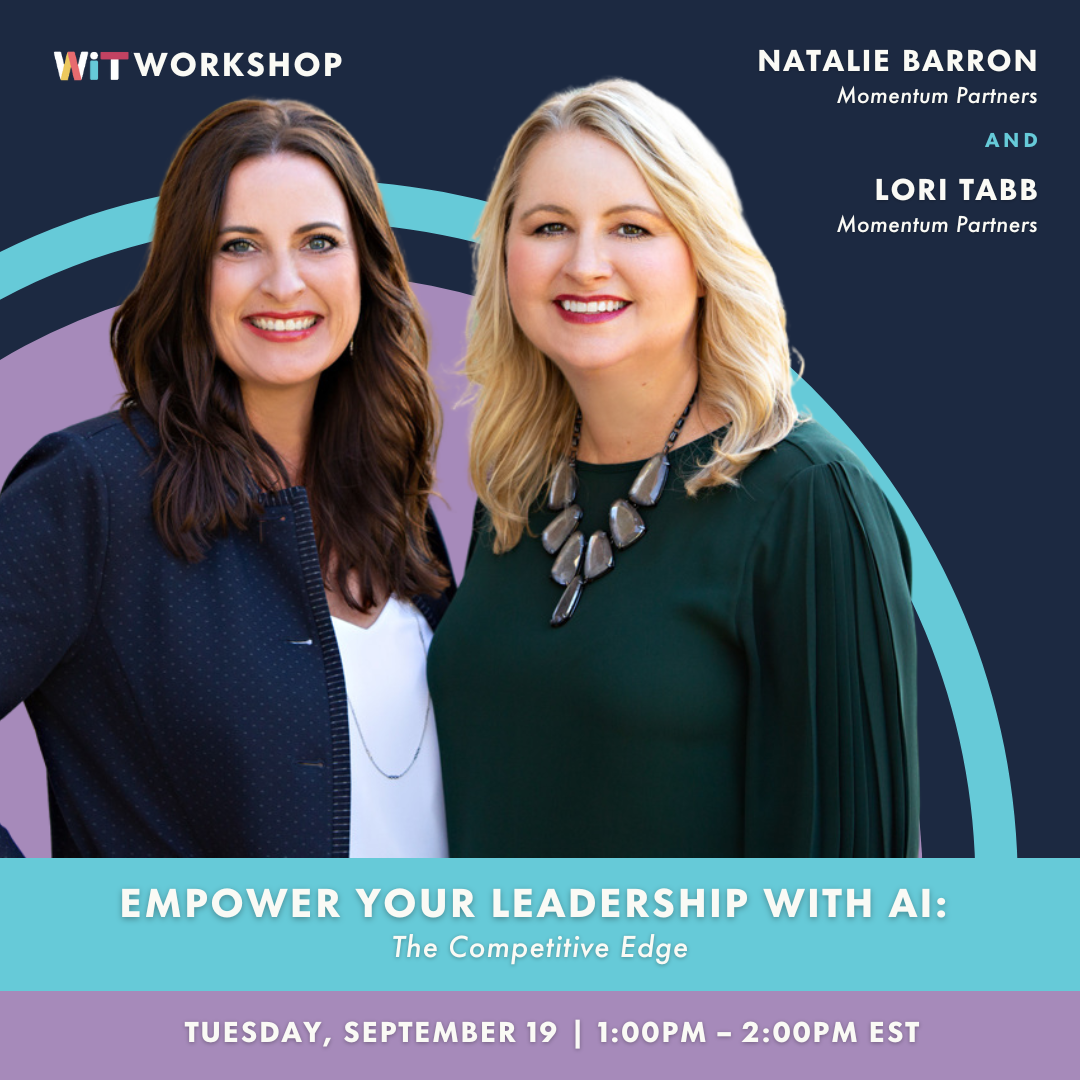 DATE: Tuesday, September 19, 2023
TIME: 1:00 - 2:00 PM EST
COST: MEMBERS: This Webinar is free for WIT members. | NON-MEMBERS: The non-member fee for this Webinar is $29.
Artificial Intelligence (AI) is not just a futuristic concept or a buzzword in the tech industry; it's here, it's real, and it's a game-changer for leaders across all industries. In this interactive webinar, we will explore practical ways for leaders to harness the power of Artificial Intelligence (AI) to enhance their decision-making, productivity, communication, and more. In this workshop, you will learn and discuss:
Understanding the Role of AI in Leadership: Gain insights into how AI is reshaping the leadership landscape and discover its potential to enhance your leadership effectiveness.

Practical Applications of AI for Leaders: Explore how AI tools can assist in effective delegation, enhancing productivity and time management, prioritization, managing stress and burnout, navigating challenging work environments, and promoting resilience in high-stress situations.

Actionable Takeaways: Walk away with practical strategies and techniques to immediately apply AI principles in your leadership role.
By the end of this workshop, you will have a new understanding of how AI can transform your leadership approach and equip you with the tools necessary to gain a competitive edge.
About the Presenters
With 50+ combined years of corporate and executive-suite experience, Natalie Barron and Lori Tabb help leaders drive positive change for themselves and their teams. As Co-Founders of Momentum Partners, they facilitate powerful leadership growth through 1:1 executive coaching, Women Leading Powerfully programs, workshops, retreats and their signature Leadership Lab experience. Natalie and Lori have served clients from a wide range of global enterprises, including Amazon, NPR, Hasbro, Bandai, Amgen, Mattel, CAA, Sony, General Motors, the NBA, and many more.