Back to Events
WiT Webinar: Harnessing the Power of a Buyer Persona
Tuesday, May 16, 2023
Event Details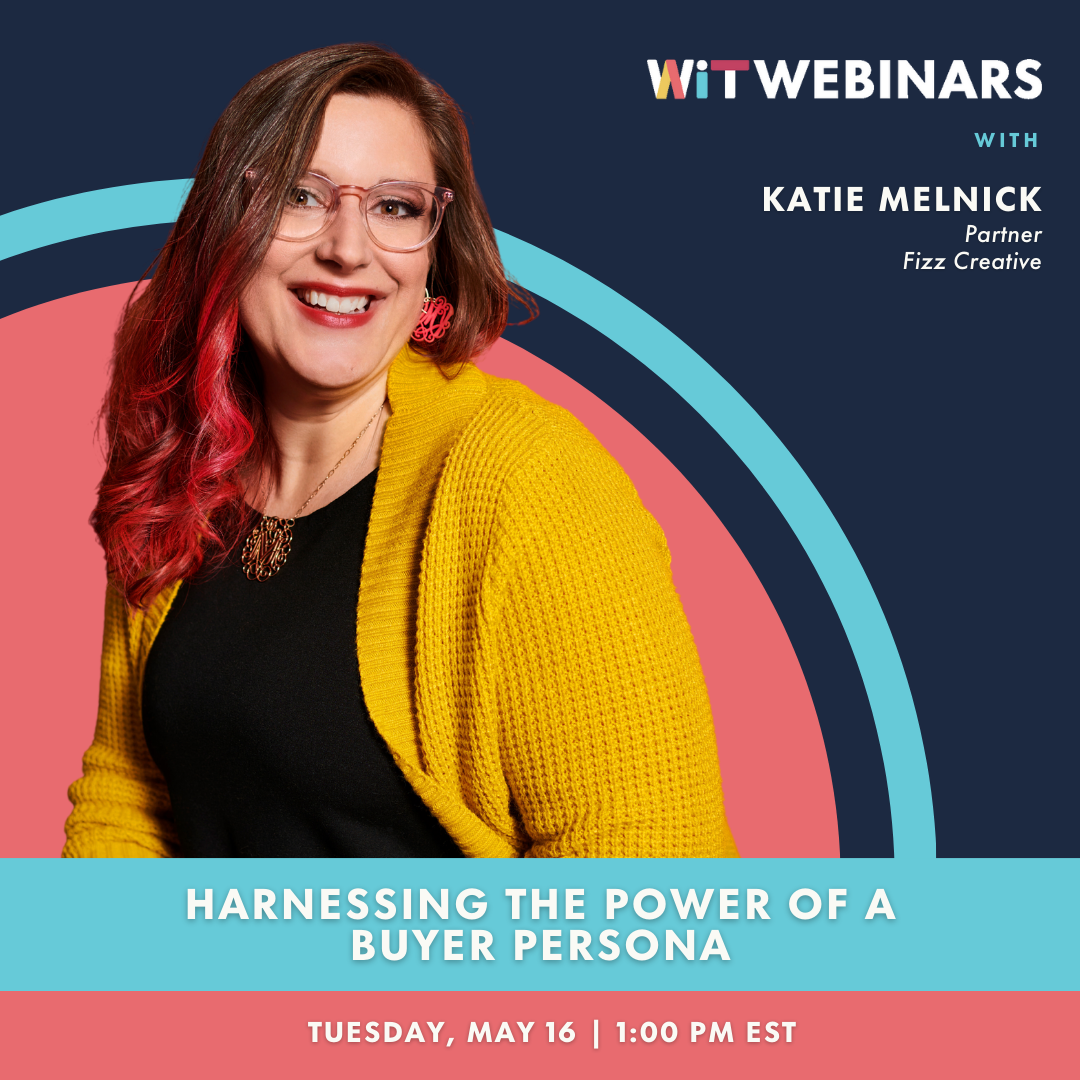 About the Presenters
Katie Melnick
Partner, Fizz Creative
Katie has become a cheerleader, creative conduit, and brand therapist for her clients, empowering them to blaze their own trails based on the unique brand positions she helps them build. Having studied at the College for Creative Studies in Detroit and abroad in Holland, Switzerland, and Italy, Katie strongly believes in constantly pushing her creativity in new ways to create innovative solutions for their clients. Katie has been a driven entrepreneur since she was ten (yes ten) when she sold bracelets and mixed tapes to her classmates. Now Katie's work can be seen on shelves all over the Midwest and beyond!
DATE: Tuesday, May 16, 2023
TIME: 1:00 - 2:00 PM EST
COST: MEMBERS: This Webinar is free for WIT members. | NON-MEMBERS: The non-member fee for this Webinar is $29.
Building buyer personas is essential for any digital marketing strategy. In this webinar Fizz Creative will break down what a Buyer Persona is, how it impacts your marketing efforts and how to create a buyer persona to help you better understand your target audience's needs, wants, and behavior, enabling you to create targeted marketing campaigns that builds your brand.

Knowing your buyer personas can also inform your platform mix. Different platforms attract different audiences, and by understanding your ideal customer, you can focus your efforts on the platforms where they are most likely to engage. For example, if your buyer personas are younger and tech-savvy, you may want to focus on social media platforms such as Instagram and TikTok. Alternatively, if your buyer personas are more professionally focused, LinkedIn may be a better platform for your marketing efforts.

After this webinar you'll walk away with actionable next steps to build a buyer persona for your organization that will speak to your target audience and build your brand.