Back to Events
WiT Webinar: How To Raise Outside Capital
Tuesday, May 2, 2023
Event Details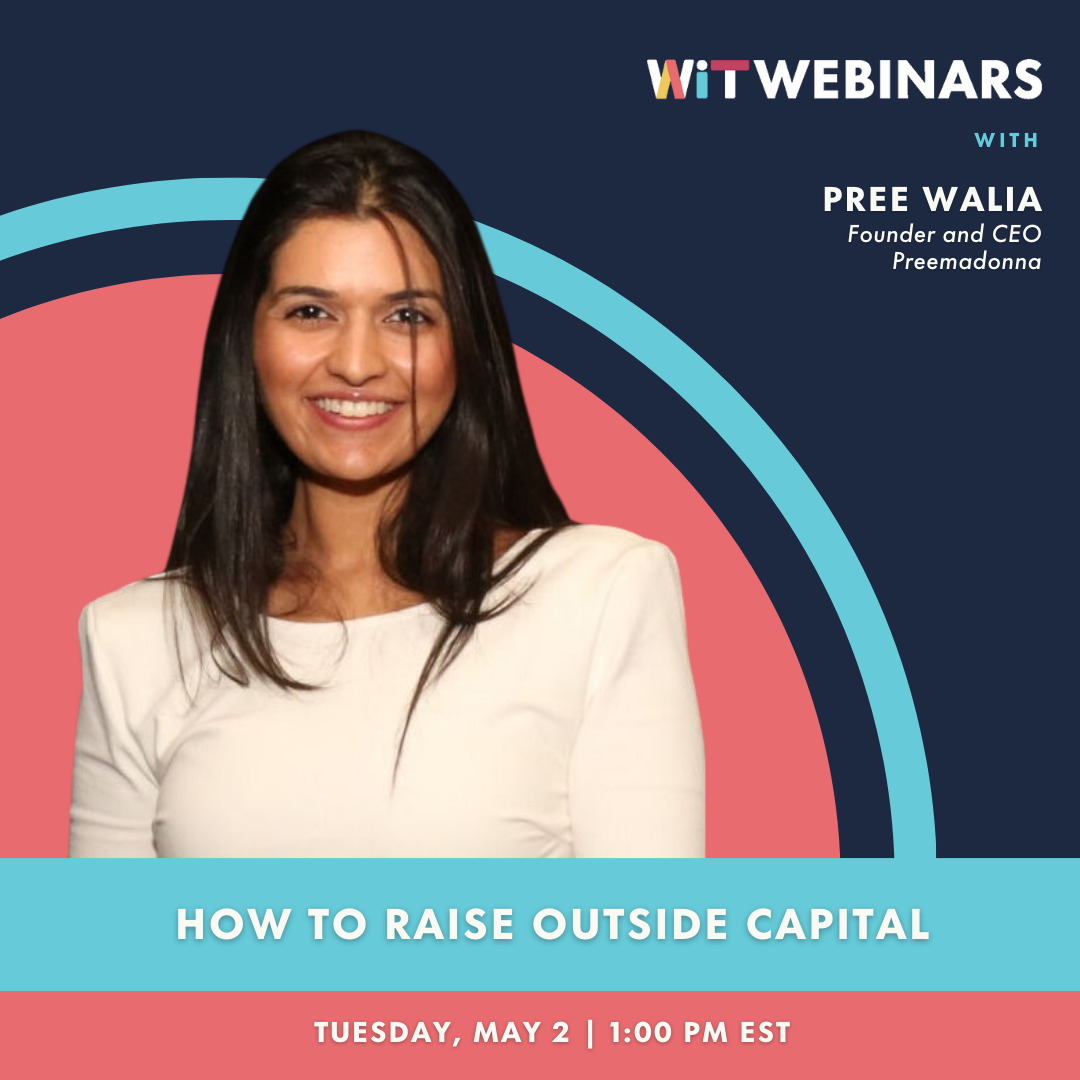 About the Presenters
Pree Walia
Founder and CEO of Preemadonna
Pree Walia is the founder and CEO of Preemadonna. Preemadonna is a venture backed technology start-up building fun interactive experiences and powering platforms with an initial focus on Gen Z and Gen A. Preemadonna's flagship creative product is the patented Nailbot System -the ultimate nail art printer which prints custom instant nail art and photos on nails. Future Nailbots make custom nail polish.
Pree previously worked as an operator at high growth venture backed start-ups focused on connected devices and building automation services. Pree started her professional career working on progressive campaigns as a political fundraiser and community organizer. She holds a MBA from the University of Chicago and a BA from Northwestern University. She is passionate about causes that impact women and girls. Pree serves on the Board of Directors for MakerGirl, a nonprofit that inspires girls to pursue STEM fields. Pree was named one of the top 25 Women in Robotics to know by Robohub. She is also a Community EIR at Startup San Diego.
DATE: Tuesday, May 2, 2023
TIME: 1:00 - 2:00 PM EST
COST: MEMBERS: This Webinar is free for WIT members. | NON-MEMBERS: The non-member fee for this Webinar is $29.
Connected Hardware inventor (Nailbot) and venture-backed founder, Pree Walia, will share her journey of getting her inventions and company funded through various sources of capital. Often even getting an idea, prototype, and eventually a product to license or sell within your own company/entity, takes outside capital. Pree will outline the different types of funding possible, the legal and business nuances around these financing vehicles, how to network and close capital and what's realistic in this market. You can expect to take away:
Understanding different types of outside Capital

How and Where to Meet Investors, and how to follow up!

How to negotiate terms

How to "close" commitments

How to engage an attorney in this process

How to stay alive!