Back to Events
WiT x Women's Gaming Network Open House
Thursday, August 3, 2023
Event Details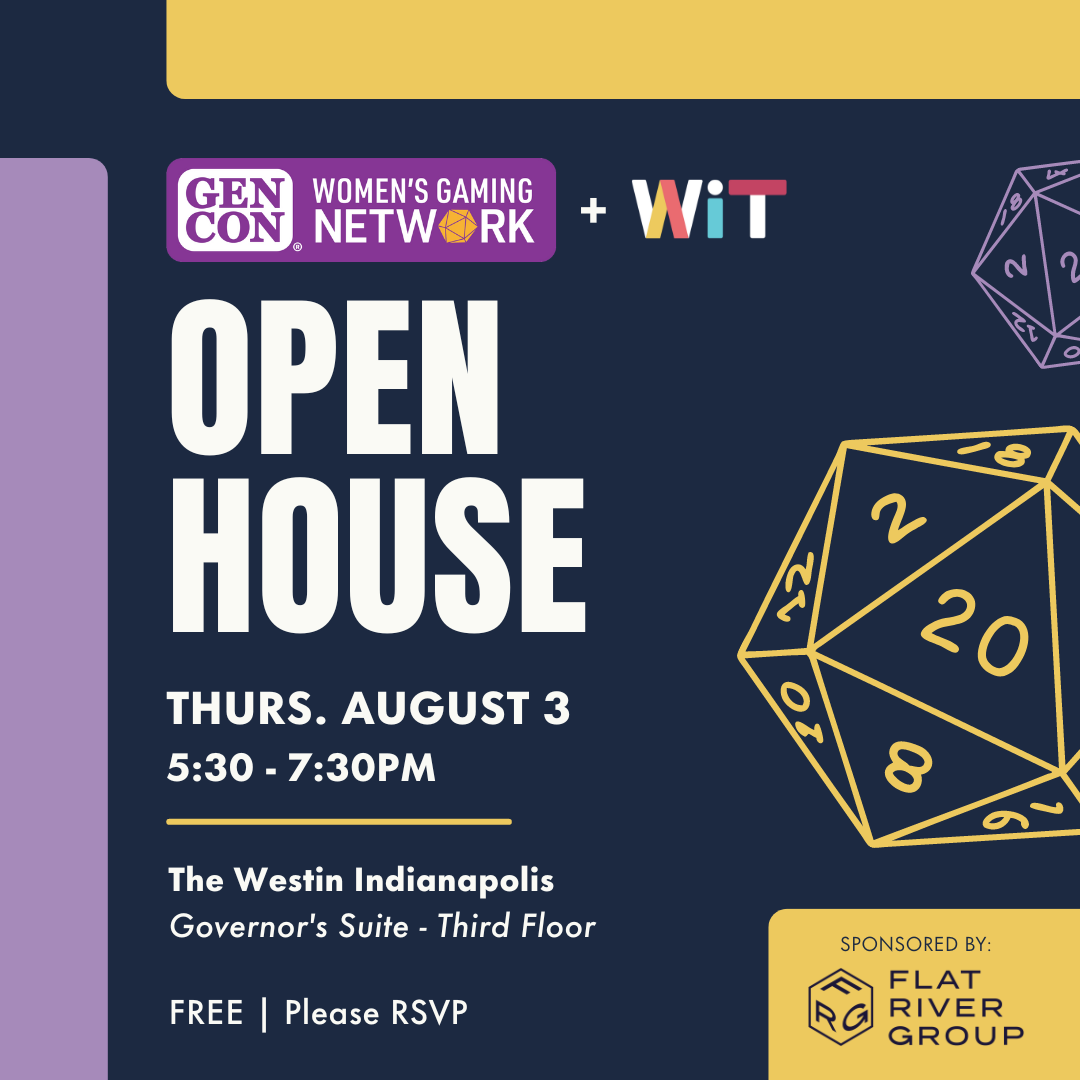 Get ready to level up your connections and power up your career at our highly anticipated WiT x Women's Gaming Network Open House! This event launches an exciting new partnership with WiT and Gen Con, giving professional women working in the tabletop gaming industry the chance to connect, build relationships and discover new opportunities.
As you mix & mingle, you'll also enjoy a spread of light bites and a beverage selection of beer, wine, and refreshing non-alcoholic options.
Drop by at your convenience and stay as long as you like. Seize this opportunity to forge meaningful connections and level up your career alongside other talented women working in the exciting world of tabletop gaming!
Generously sponsored by Flat River Group, this is a free event and open to all female-identifying industry professionals. Feel free to pass this invitation along to your colleagues!
Please RSVP by Friday, July 21, 2023.